Nutshell: Designing a SaaS CRM from Scratch
I joined Nutshell as lead designer just after the company was founded in late 2009. I was responsible for the initial user experience and visual design of the company's web app, iPhone app, and marketing website. We launched the product in 2010.
Why a new customer relationship management system? At the time, the market was dominated by expensize, complex solutions (Salesforce) on one end of the spectrum, and bare-bones products (Highrise) at the other end. There wasn't a slick-but-powerful solution for medium-sized businesses. (See my blog post A Bright New Future for CRM.)
Process
So, how did we go about building a new product from the ground up?
Two words: collaboration and iteration.
Every new area of the product began with CEO Guy Suter, CTO Andy Fowler, and myself locking ourselves in a conference room. When we re-emerged, there'd often be something like this scribbled on the whiteboard.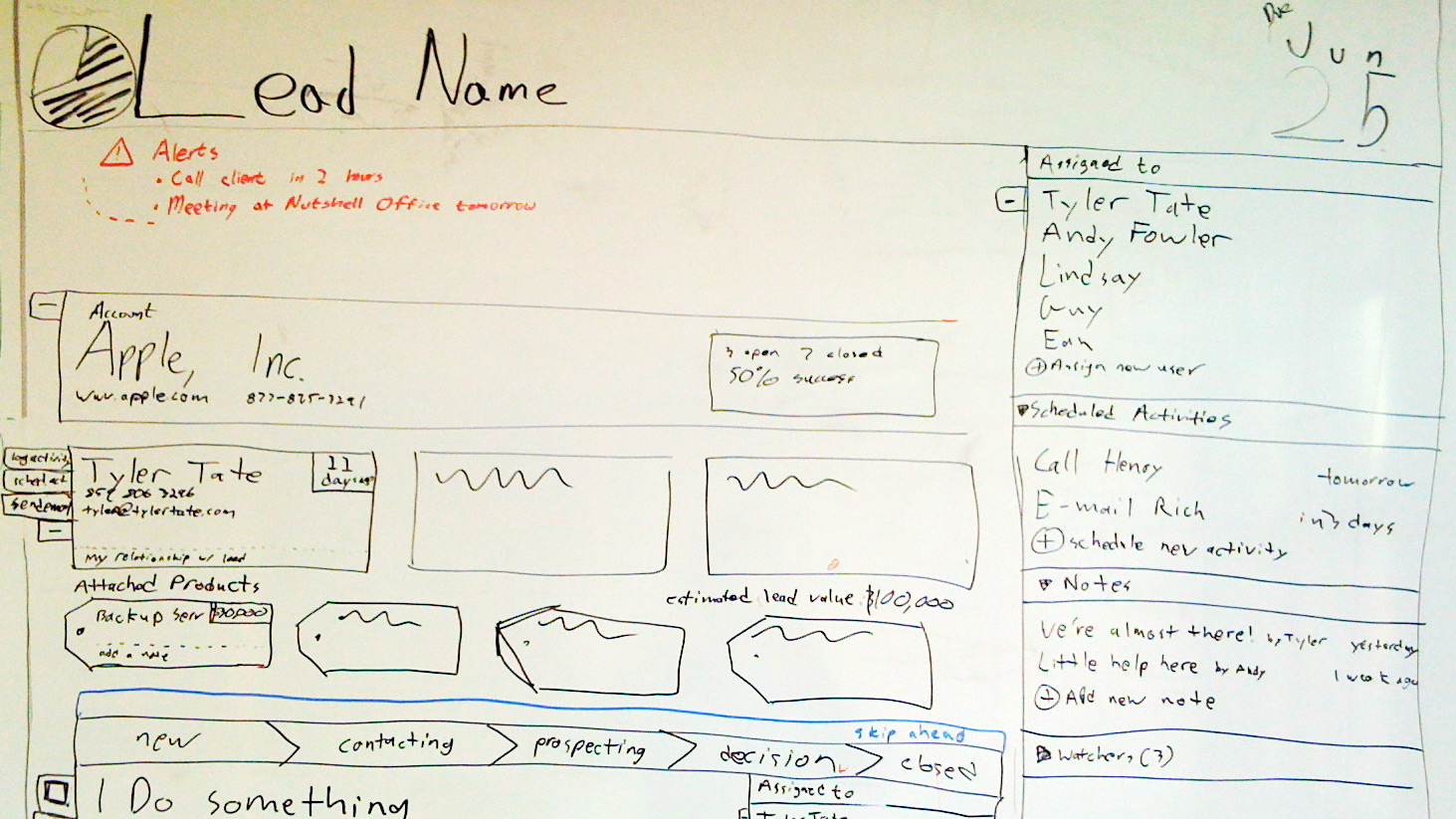 After that initial brainstorming session I'd go away and produce dozens of sketches exploring different directions, then bring those ideas back to discuss with Guy and Andy.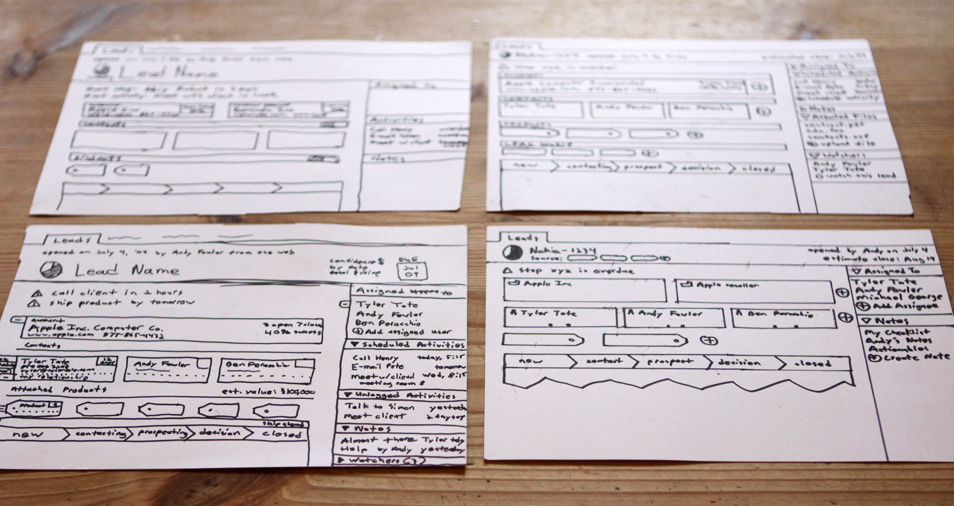 Once we felt like we'd explored the realm of possible solutions and then committed to a particular direction, I'd dial-up the fidelity and produce a couple of wireframes for the team to discuss. When we were happy with those, I'd create a mockup that we'd then fine tune.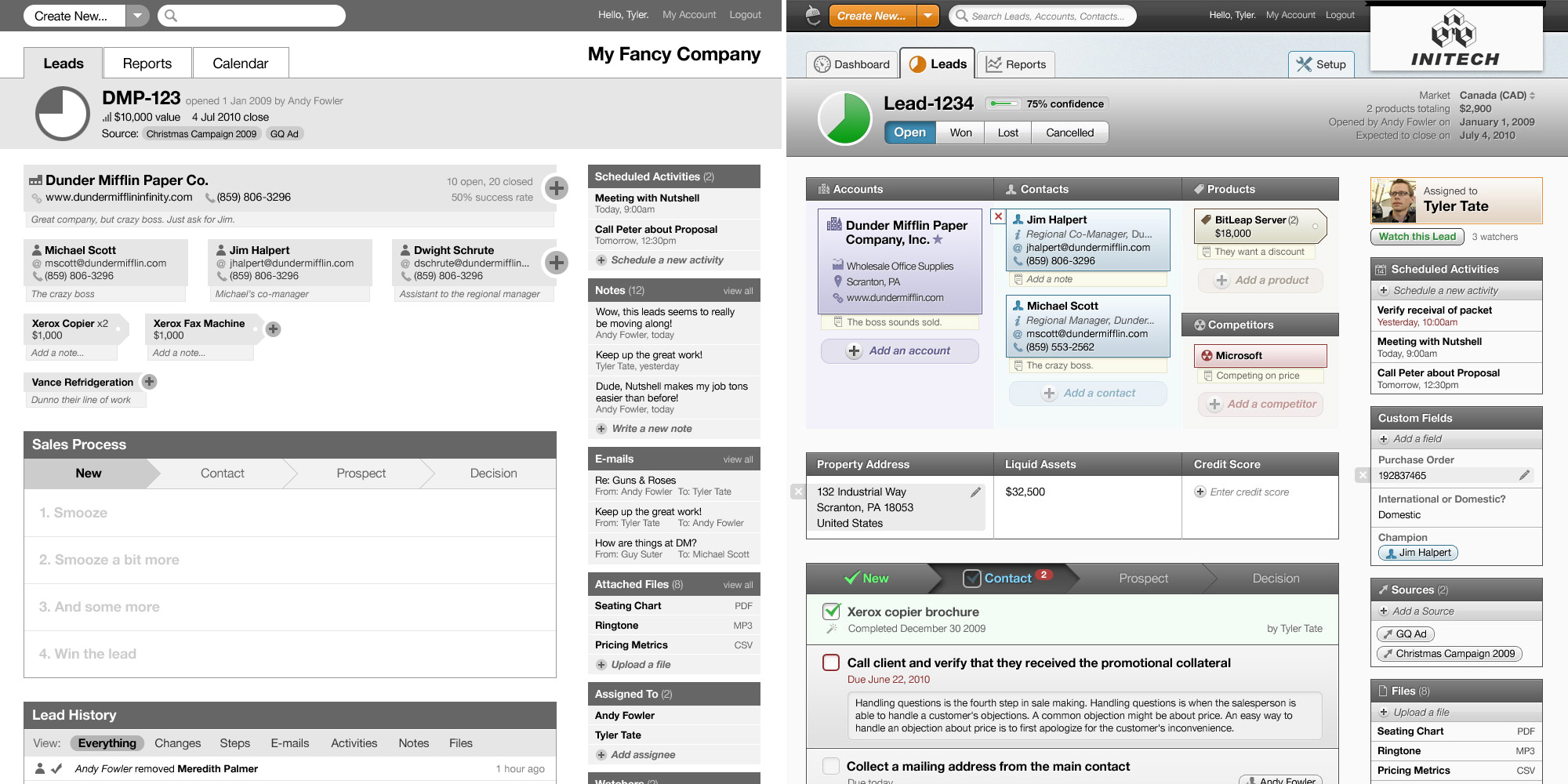 During this process I wrote a short article for UX Booth titled Concerning Fidelity in Design where I described this process of elaboration (generating as many new ideas as possible) and reduction (choosing which direction to pursue):
The elaboration and reduction process must be continuously repeated time and again throughout the course of design. From information architecture, to visual design, to the functional prototype, each stage must be explored in full, then lovingly honed down to a precise solution.
Below are some of the other areas of the app that we designed for version one.
Accounts, Contacts, Activities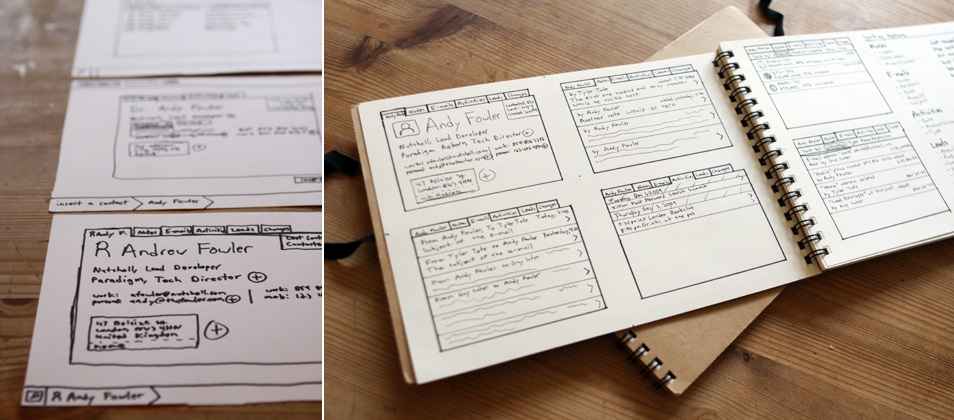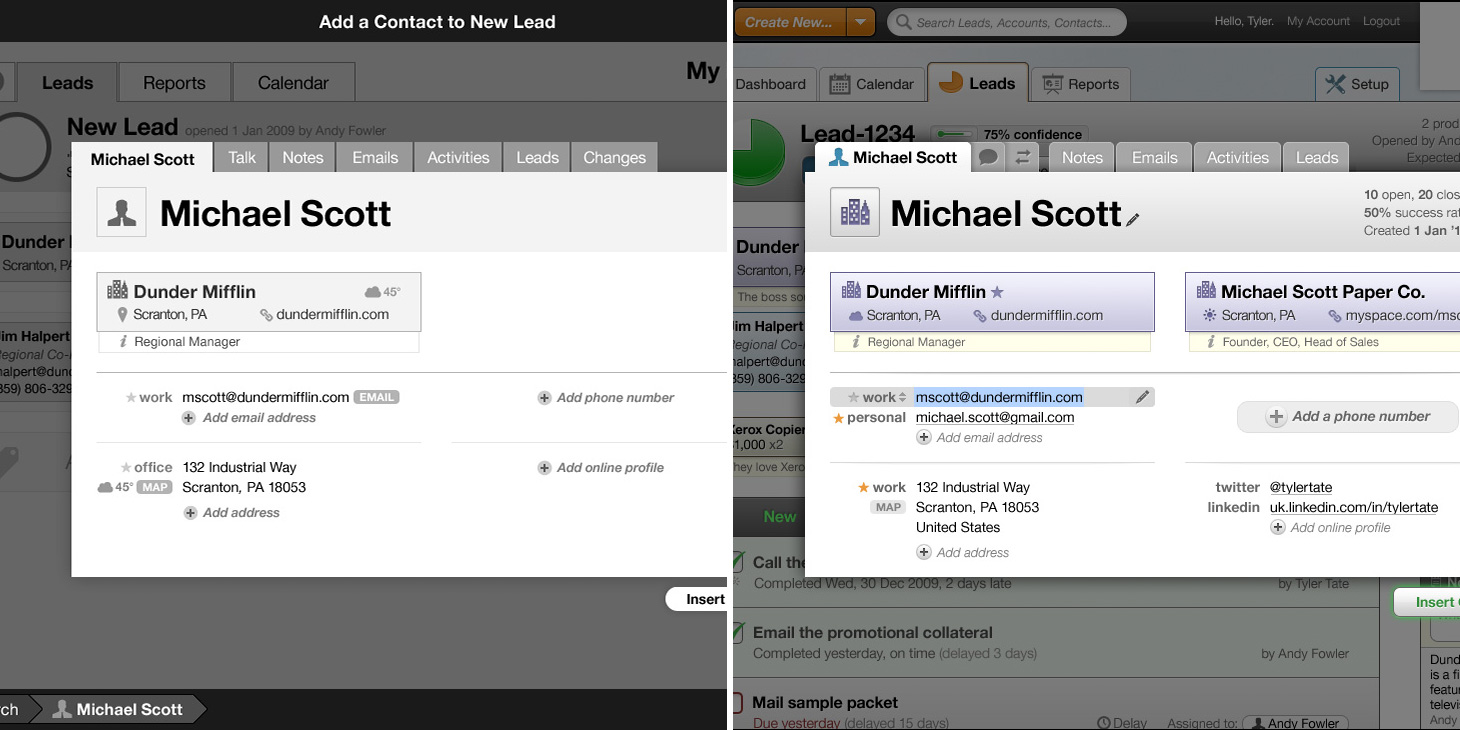 Reports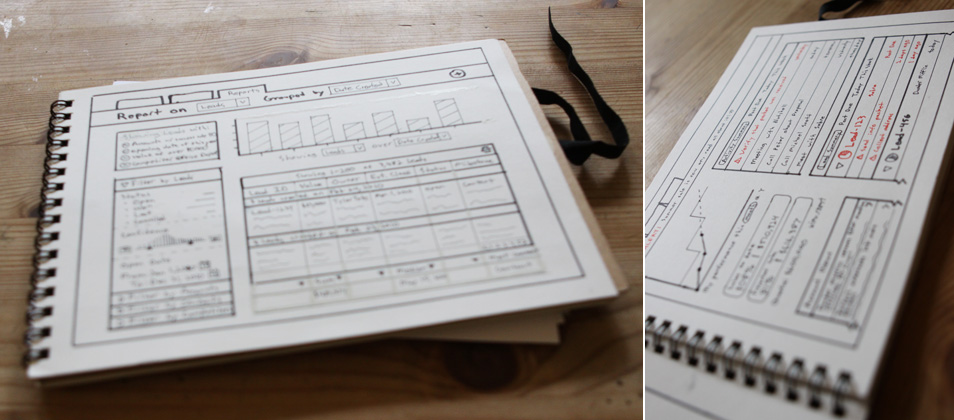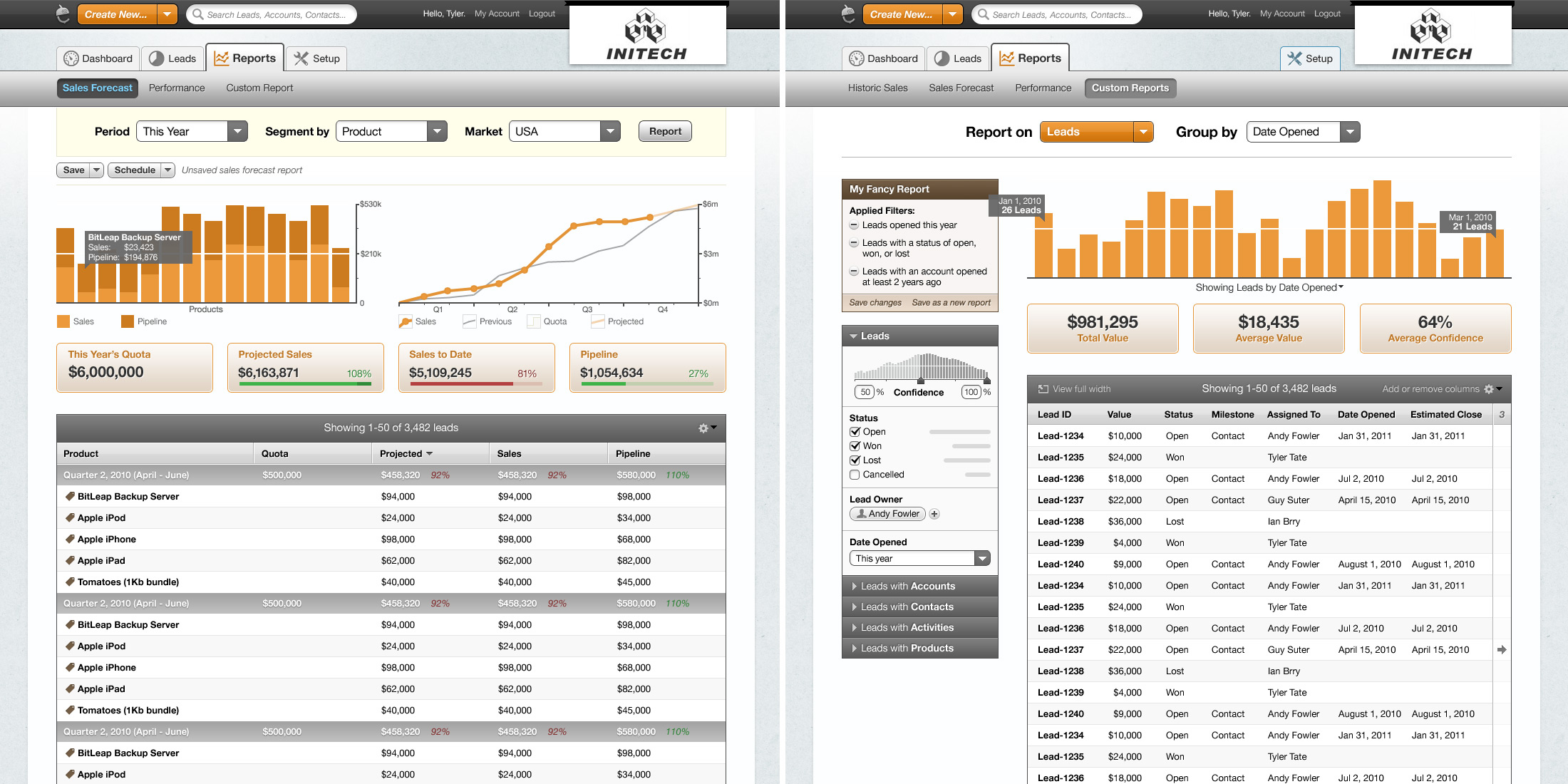 iPhone


Logo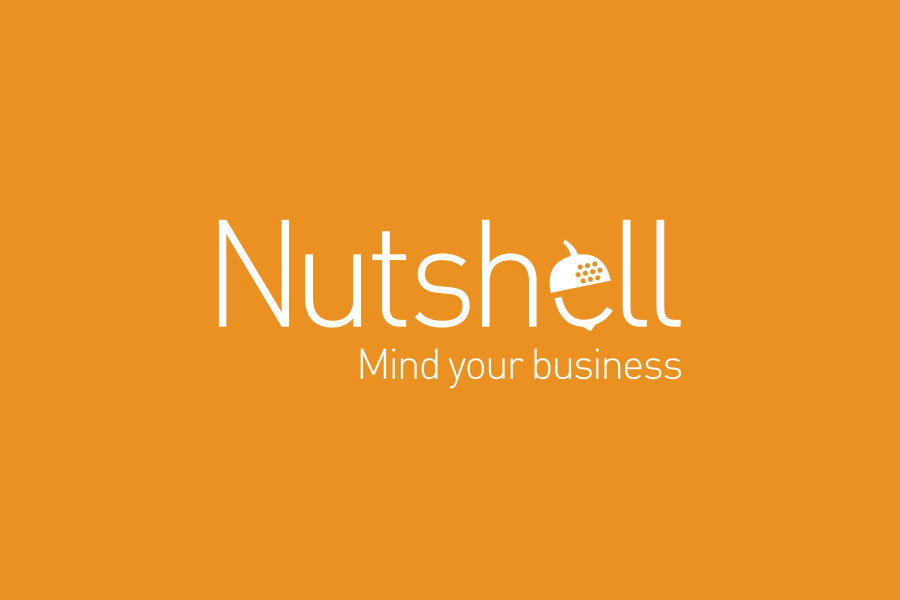 Website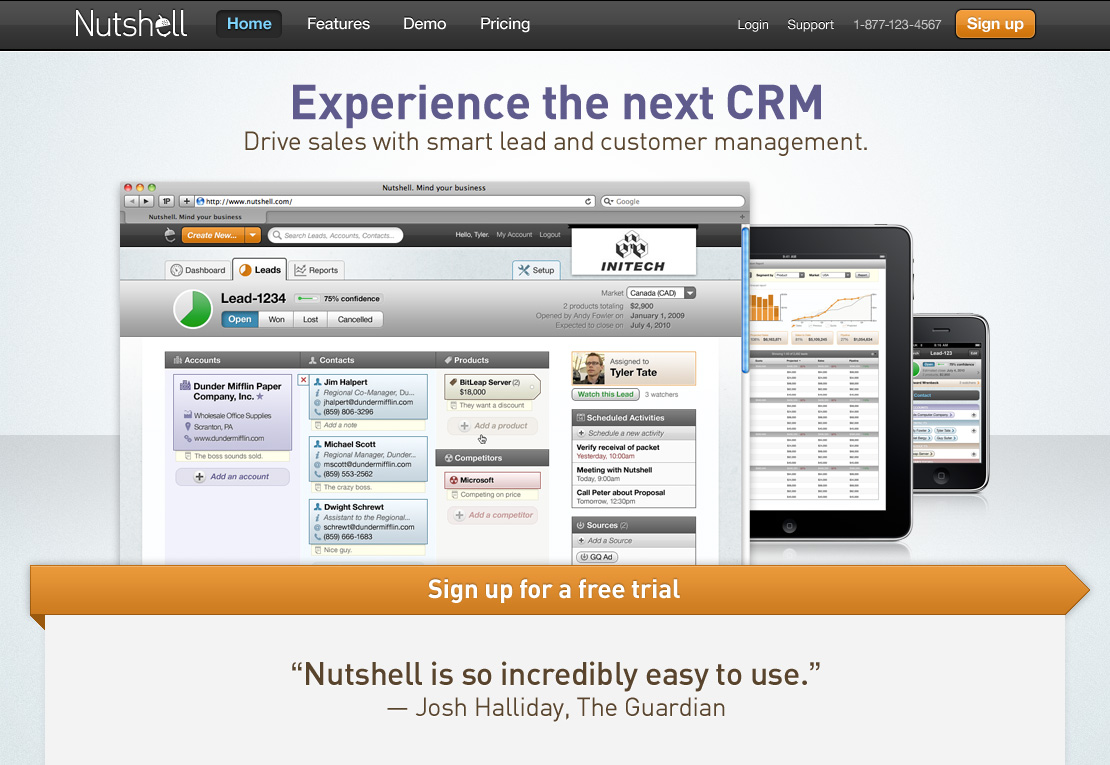 Where are they now?
While I ended up leaving Nutshell in 2011 to focus full-time on another startup, the company today has over 30 employees and many happy customers. The three Nutshell founders and CEO all went on to become investors in my startup, Crema.co.